Where Collecting is a Fine Art
NEW EXHIBITION:

SEA, SURF and CITY

Paintings by

David Baise

Andrei Kushnir

Michele Martin Taylor
PLEASE NOTE: The Gallery will be CLOSED
on Wednesday, October 12.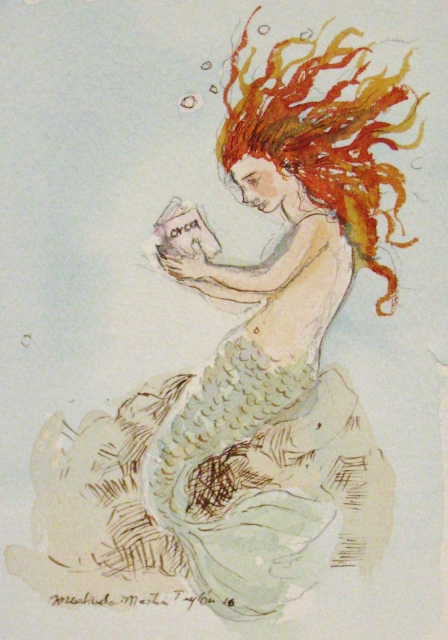 Michele Martin Taylor, Mermaid Reading Orca, 7" x 5" Watercolor (One of a Series)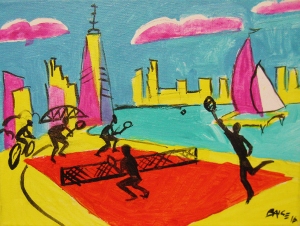 David Baise, "Tennis, Anyone?" 9" x 12" Acrylic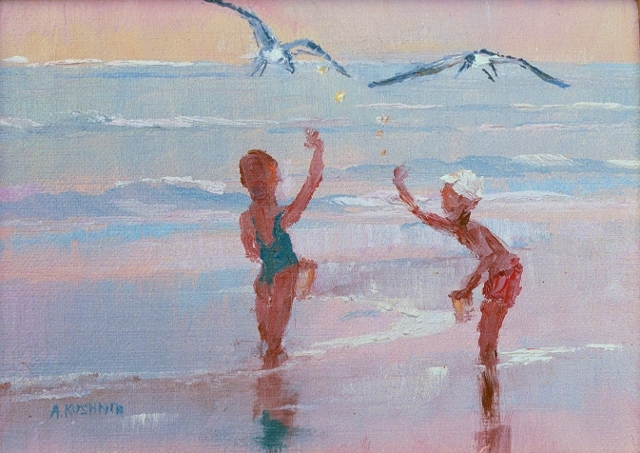 Andrei Kushnir, "Feeding the Gulls," 5" x 7" Oil
We have moved!
We have located in the Salt & Pepper building,
across the street, at 5125 MacArthur Blvd., NW.
Just go up the steps on the right side of the building, and enter the lobby before restaurant doors.
Take the elevator down to the 1st floor, turn right to Suite 17.
Please call before coming, as we will be open
by appointment, or by chance.
But you will still be able to find the best selection of art
in Washington, DC!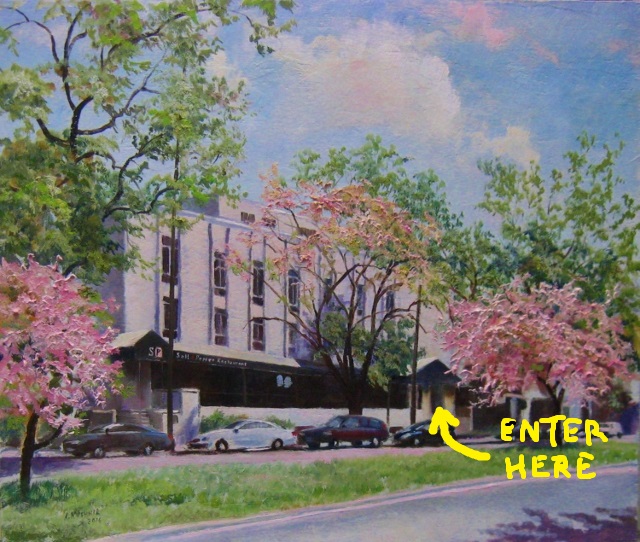 Our New Home--Just Walk Up Steps on Right Side of Building, Enter Lobby and Take Elevator Down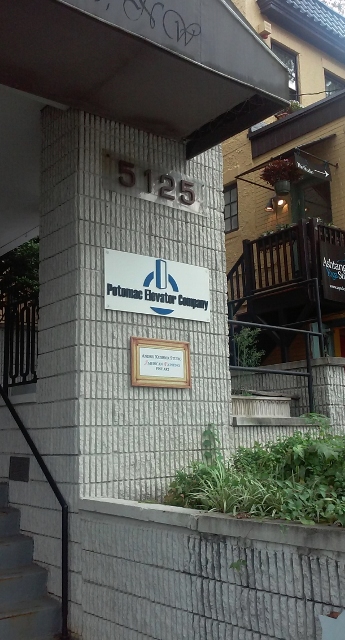 Our New Sign on Building
We are now featured on The Culture Trip as a Local Favorite for 2016! Check them out by clicking here.
We are currently exhibiting these and other
exciting works by our artists: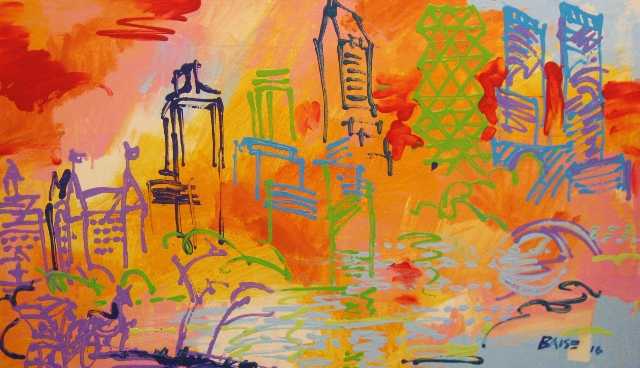 David Baise, View from Central Park, 22" x 38" Acrylic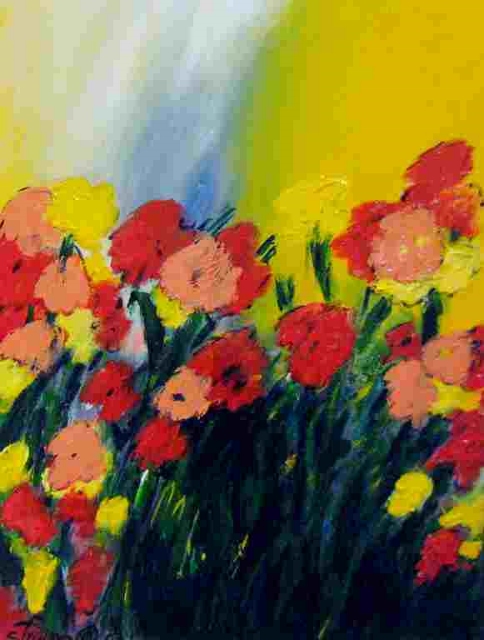 Stevens Jay Carter, Spring, 24" x 18" Acrylic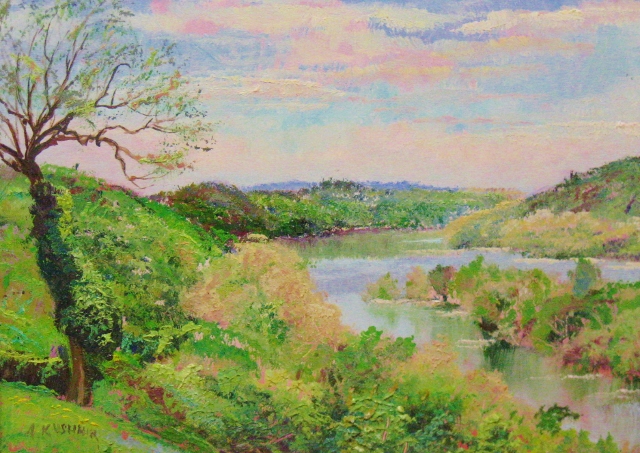 Andrei Kushnir, Potomac at Harpers Ferry (Study), 6" x 8" Oil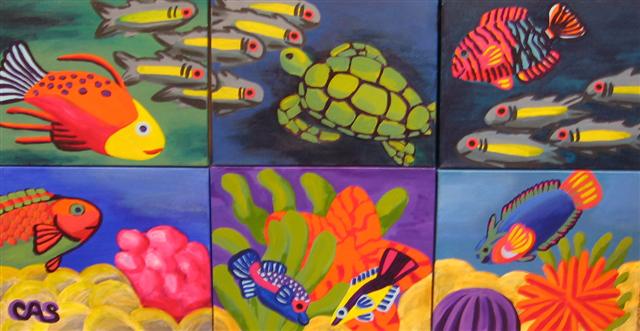 Carol Spils, Tropical Fish Fantasy, 22" x 42" Acrylic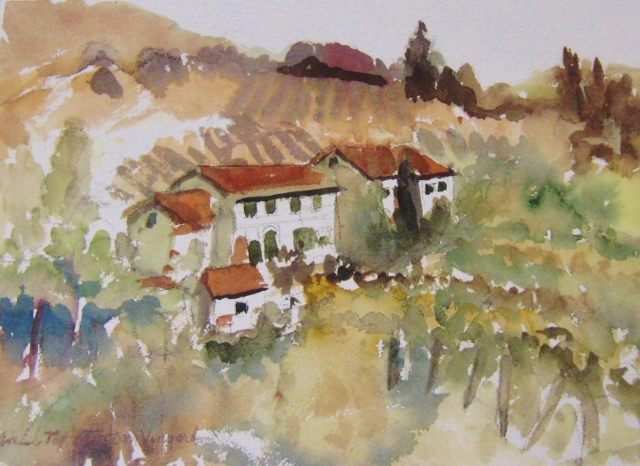 Michele Martin Taylor, Tuscan Vinyard, 10.5"x14.5", Watercolor
NEW
American President and Patriot Portraits
by Mark Ingraham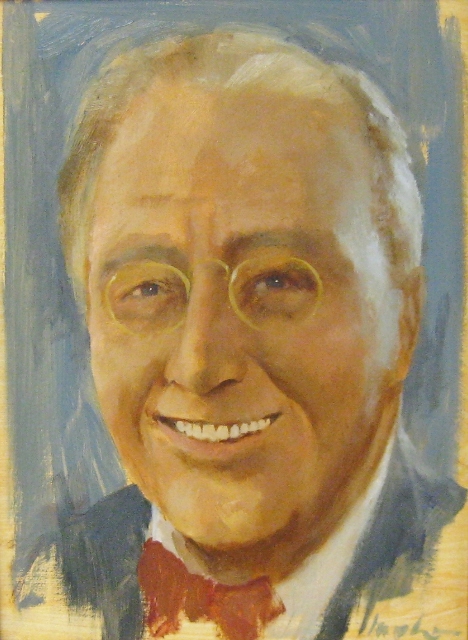 Mark Ingraham, FDR, 12x9 Oil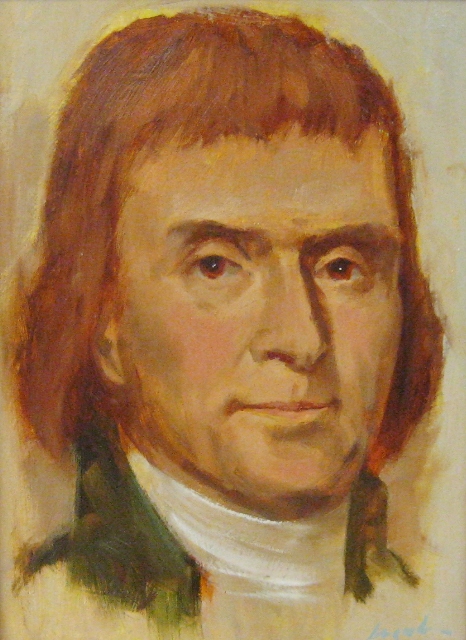 Mark Ingraham, Jefferson, 12x9, Oil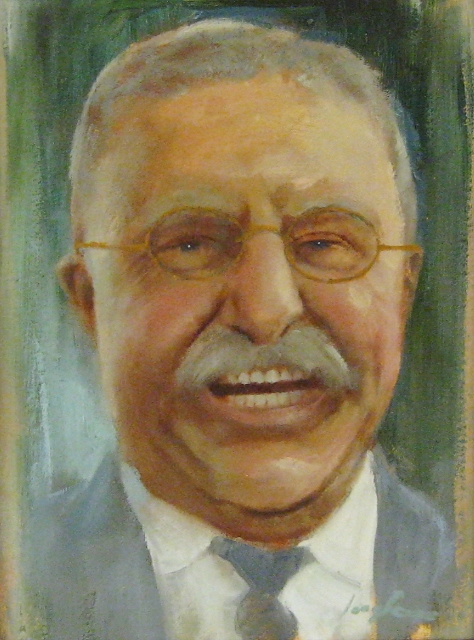 Mark Ingraham, Teddy, 12x9, Oil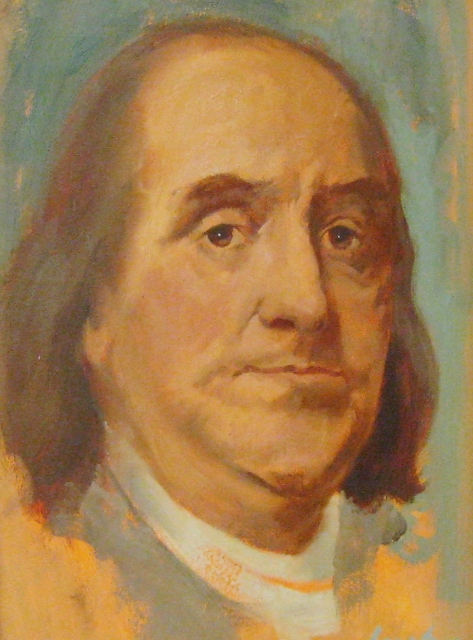 Mark Ingraham, Ben Franklin, 12x9, Oil
Each $600 Framed, Ready for Your Wall
A fine selection of original paintings by accredited, listed artists.

All works are authentic, one of a kind, sure to be appreciated by your family, heirs, friends and art collectors for generations to come. This art will endure, and remain an excellent value. Art is long--life is short!

All paintings are framed and ready to hang. All paintings shown are subject to prior sale.

AMERICAN PAINTING Fine Art

5125 MacArthur Blvd., NW

Suite 17

Washington, DC 20016

202-244-3244

Hours: By Appointment or by Chance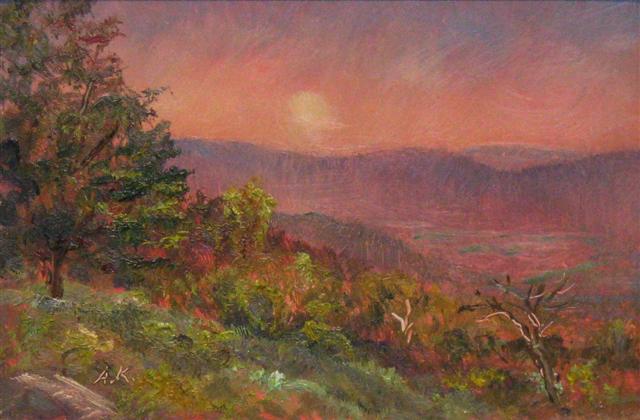 Andrei Kushnir, Blue Ridge Sunset, 4" x 6" Oil on Panel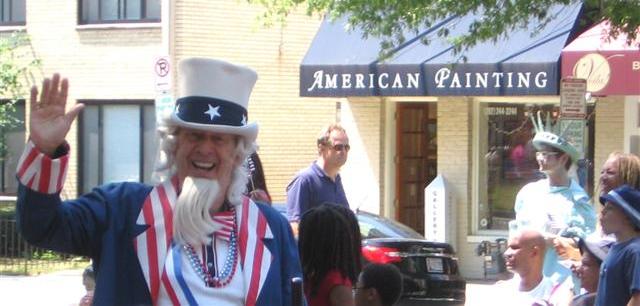 For a 360 degree view of our gallery, click here.
American Painting
Fine Art


classicamericanpainting.com



FEATURING WORKS BY GALLERY ARTISTS:

DAVID BAISE


STEVENS JAY CARTER

MICHAEL FRANCIS

ANDREI KUSHNIR

ROSS MERRILL
CAROL SPILS
MICHELE MARTIN TAYLOR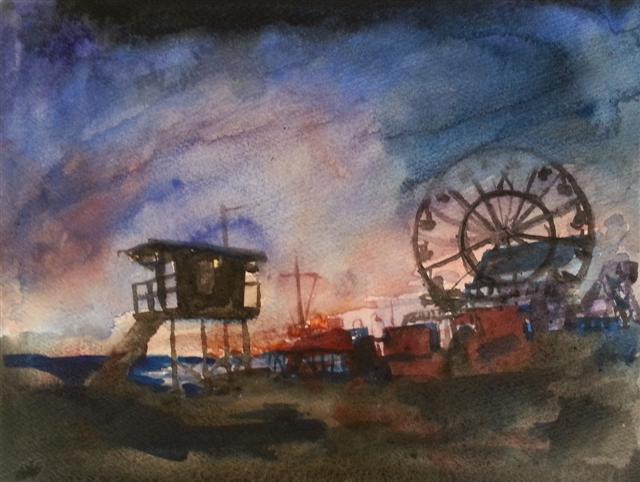 Michele Martin Taylor, Night at Pacific Ocean Park, 9" x 12" Watercolor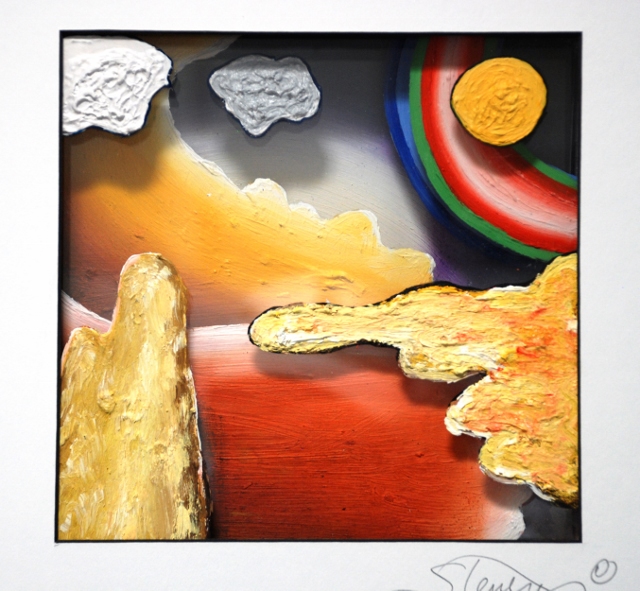 Stevens Jay Carter, Santa Fe, 15" x 15" Mixed Media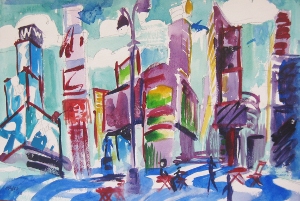 David Baise, Times Square A, 15" x 22" Watercolor
For more images of David Baise paintings, click here.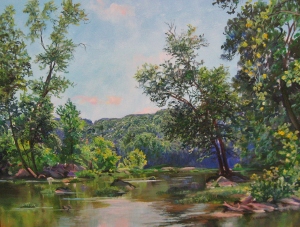 Andrei Kushnir, Deep Summer, 18" x 24" Oil

The above images are a sample of the Works of Art featured at American Painting Fine Art. Many larger works by the artists are also available. We invite your inquiries.

More Paintings by
Gallery Artists


David Baise, Untitled (Purple Background), 22"x28" Acrylic on Canvas
Michele Martin Taylor, Spring with Happy Dogs, 24" x 18" Oil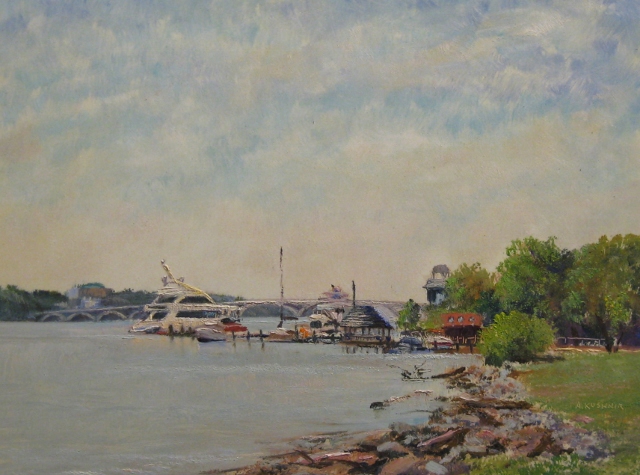 Andrei Kushnir, Alexandria, VA Shoreline, 9x12, Oil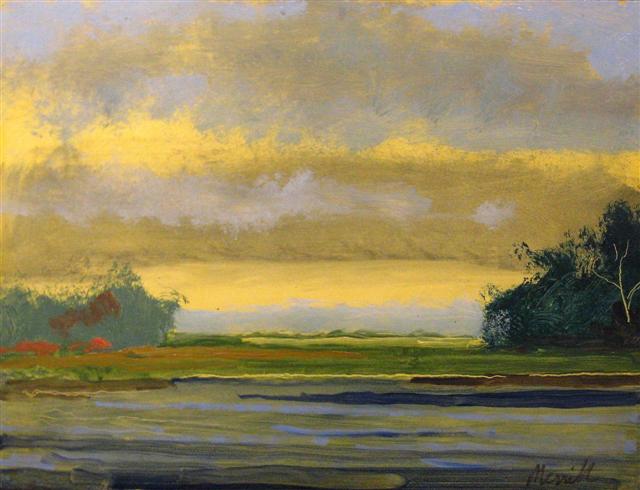 Ross Merrill, Twilight, 12" x 16" Oil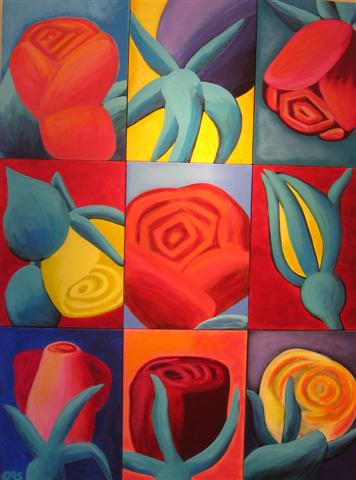 Carol Spils, Big Roses, 72" x 54" Acrylic
Michele Martin Taylor, In the Little Garden, 6" x 8" Watercolor SOLD
The above are a few of the current works in the exhibition of paintings in the gallery. All works are original one-of-a-kind compositions.
Exceptional original art will enhance your life every day and provide years of enjoyment to you and your family. It provides enduring value, and requires no maintenance. 100 years from now, these works will still be understood and appreciated.
AMERICAN PAINTING FINE ART is located in the beautiful Palisades neighborhood on MacArthur Blvd., NW, in the Nation's Capitol. Many great restaurants and other fine shops nearby. Plentiful street parking.



POTOMAC RIVER SCHOOL

American Painting Fine Art is the exclusive agent for Potomac River School paintings.

We are pleased to announce that our new book, Potomac River School, Lyrical Modern American Landscape Paintings, is now available at American Painting Fine Art, as well as through Blurb, Amazon.com, BarnesandNoble.com., and museum shops in the Washington, DC area.

This 88 page catalogue of our comprehensive exhibit at the Sandy Spring Museum, Sandy Spring, MD, contains an essay about the Potomac River School artists by Michele Martin Taylor, curator pro tem, and over 170 illustrations of paintings by the artists.
For a Preview of the Book on Blurb's website, click below:
.
v
Selecting Fine Art for your personal or business space is a complicated and subtle process. We combine years of special knowledge, not only about art, but about the kinds of art that are most likely to stay the distance. We sell art that not only has sound qualitative values, but that enriches life day in and day out, the kind of art that, like fine antiques and architecture, only grows more deeply appreciated over time.


We, as practicing artists, have many years of study and understanding of the qualities of timeless painting, and you can be confident in our taste and expertise.


The works shown here are just a few samples of available art. We will also accept commissions.