Where Collecting is a Fine Art
CURRENT EXHIBITION:

SMALL TREASURES

Featuring Works by

Members of

The Washington Society of Landscape Painters

Gallery Artists and Guest Artists



Over 130 Original ALL NEW Works of Art

Preview of Works in the Exhibition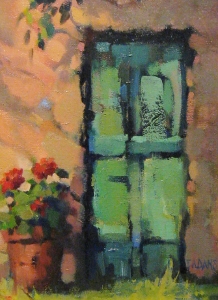 Tricia Adams, Green Shed Door, 12" x 9" Oil $425 SOLD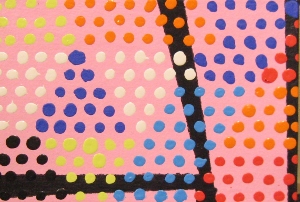 David Baise, Dots 2, 7 1/4" x 10 1/2" Acrylic $300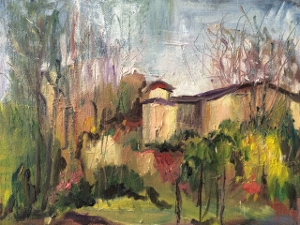 Halcy Bohen, Spanish Ballroom, 8" x 10" Oil $300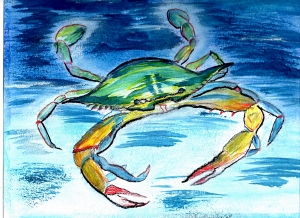 Marina Borovok, Blue Crab, 9" x 12" Watercolor, Gouache, Charcoal $280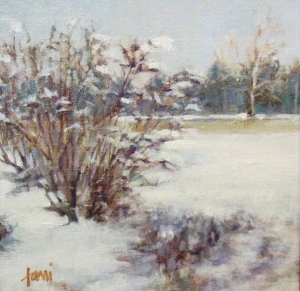 Lani Browning, First Snow, 6" x 6" Oil $500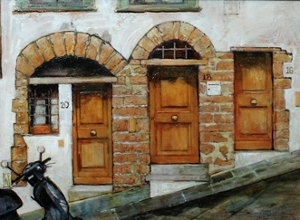 Web Bryant, Three Doors, Rome, 9" x 12" Oil $650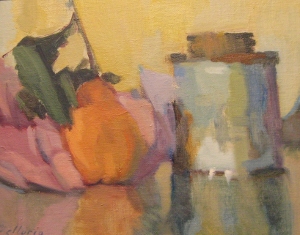 Bernard Dellario, Clementine, 8" x 10" Oil $500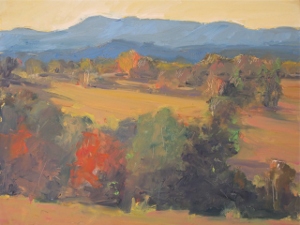 Gray Dodson, Raking Light, 8" x 10" Oil $550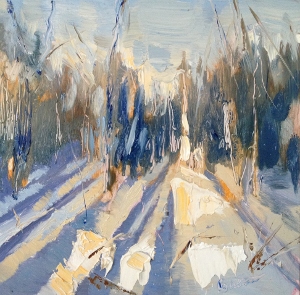 Natalia Gurshman, End of the Day, 6" x 6" Oil $200 SOLD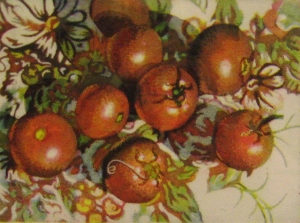 Mimi Hegler, Heirlooms, 3" x 4" Etching/Aquatint $180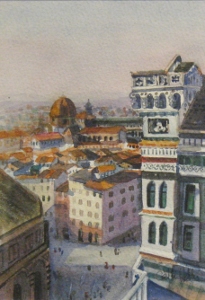 Catherine Hillis, From Giotto's Bell Tower, 6" x 4 1/2" Watercolor $275 SOLD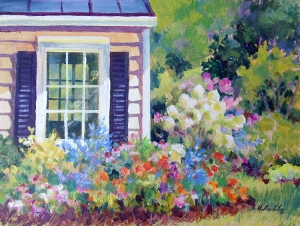 Margaret Huddy, Windfield Farm, 9" x 12" Acrylic $595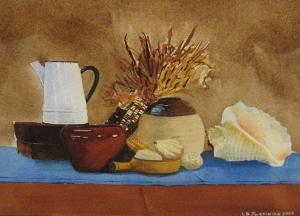 Leonard Justinian, Still Life No. 10, 7 1/2" x 10" Watercolor. $800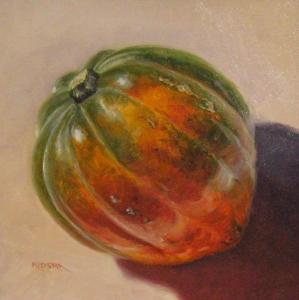 Brenda Kidera, Acorn Squash, 6" x 6" Oil, $335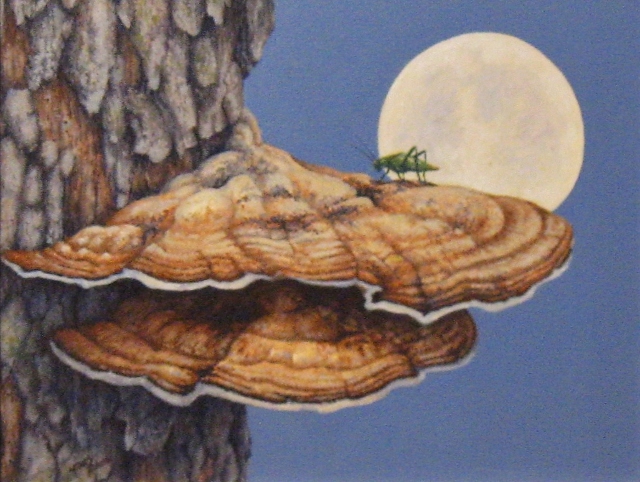 Mary Kokoski, Summer Concert, 8" x 10" Acrylic $400 SOLD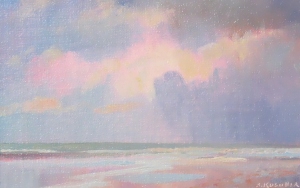 Andrei Kushnir, It's a Wonderful Life, 4" x 6" Oil $450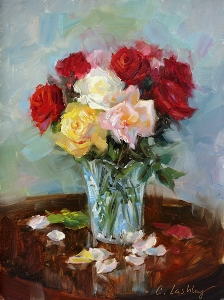 Christine Lashley, Roses on a Tabletop, 12" x 9" Oil $725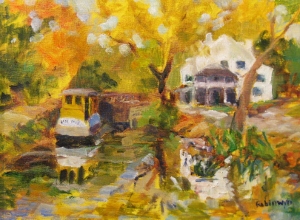 Robinwyn Lewis, Great Falls Reflections, 9" x 12" Oil $275
Barry Lindley, Colorado River near Canyonlands, 6" x 8" Oil $275 SOLD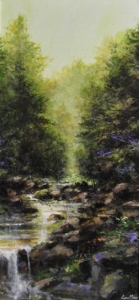 Lou Messa, The Waterfalls, 12" x 6" Oil $295 SOLD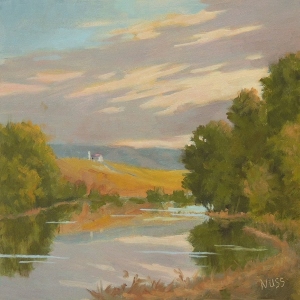 Barbara Nuss, Hidden Cove, 6" x 6" Oil $550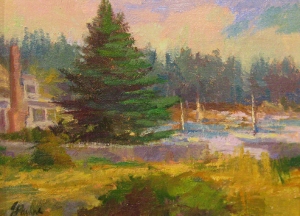 Jack Pardue, Christmas Cove, Maine, 9" x 12" Oil $675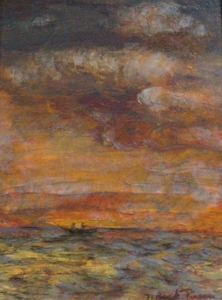 Barbara Piegari, Coastal Sunset, 12" x 9" Oil $250 SOLD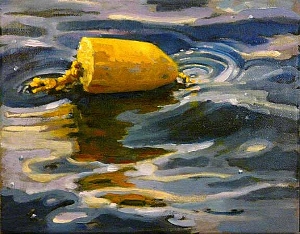 Bobbi Pratte, Yellow Buoy, 8" x 10" Oil $475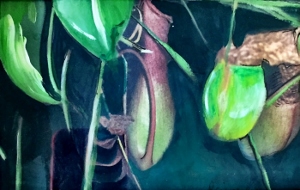 Deborah Reingold, Orchids in the Rainforest, 4" x 6" Gouache, Ink. $295 SOLD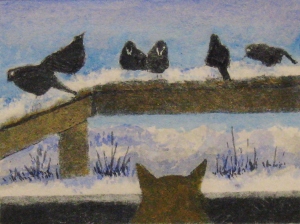 Genevieve Roberts, Bird Watching, 3" x 4" Etching/Aquatint. $180 SOLD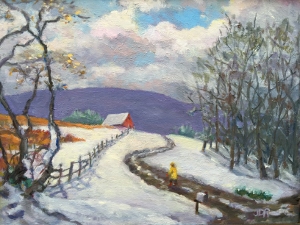 Janice Rosenberg, Snowy Evening, 9" x 12" Oil. $350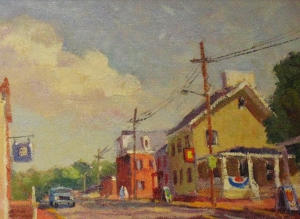 Bill Schmidt, Morning, Leesburg, VA, 9x12 Oil. $975
Jean Schwartz, Corner of 7th and Indiana, NW, 12" x 9" Oil. $550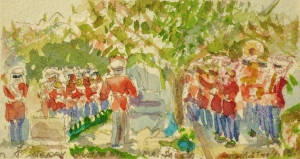 Michele Martin Taylor, Happy Birthday, Mr. Sousa, 2 1/2" x 4 1/2" Watercolor $250 SOLD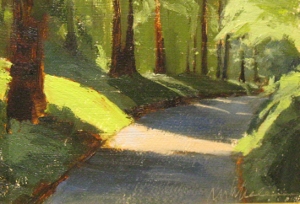 Nancy Wallace_Into the Woods, 6" x 8" $250 SOLD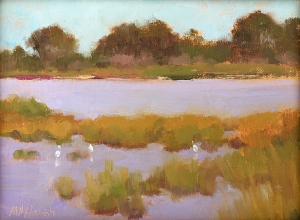 Meg Walsh, Egrets, 6" x 8" Oil. $400 SOLD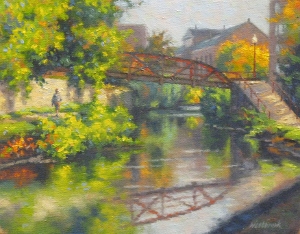 Eric Westbrook, Canal Crossing, 8" x 10" Oil. $225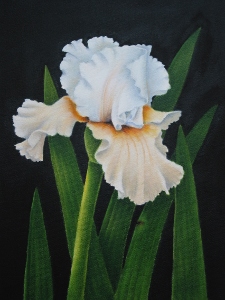 Lilina Williams, Bearded Iris, 12" x 9" Oil. $700 SOLD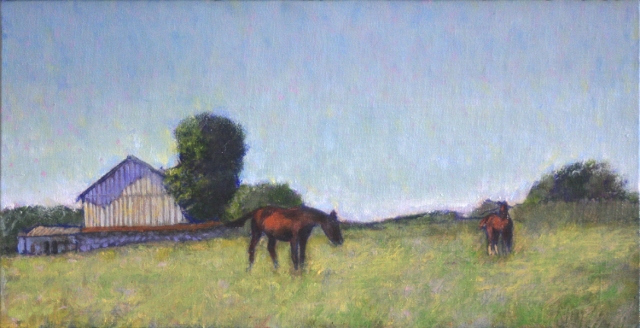 David Zimmerman, Antietam Horse Farm, 6" x 12" Oil. $200
A fine selection of paintings by some of the most highly regarded, accredited, and listed artists in the United States.

All works are authentic, one of a kind, sure to be appreciated by your family, heirs, friends and art collectors for generations to come. This art will endure, and remain an excellent value. Art is long--life is short!

All paintings are framed and ready to hang. All paintings shown are subject to prior sale.

AMERICAN PAINTING Fine Art

5118 MacArthur Blvd., NW

Washington, DC 20016

202-244-3244

Hours: Wed. - Sat.: 11 AM to 7 PM and by appointment
OUR FEATURED PAINTING FOR JANUARY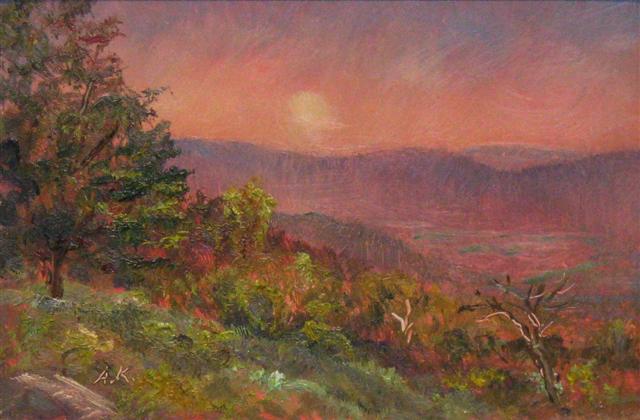 Andrei Kushnir, Blue Ridge Sunset, 4" x 6" Oil on Panel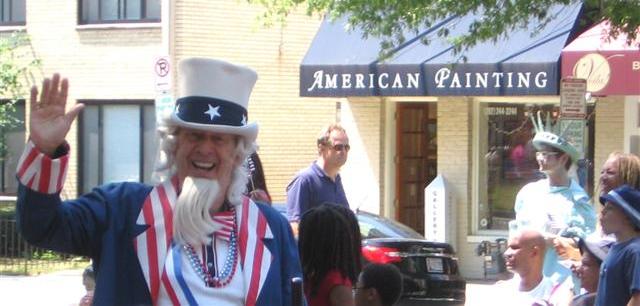 For a 360 degree view of our gallery, click here.
American Painting
Fine Art


classicamericanpainting.com



FEATURING WORKS BY GALLERY ARTISTS:

DAVID BAISE
MICHAEL FRANCIS

BARRY LINDLEY
ROSS MERRILL

JEAN SCHWARTZ
BARBARA NUSS
SARA LINDA POLY

ANDREI KUSHNIR

STEVENS JAY CARTER
BILL SCHMIDT
CAROL SPILS
MICHELE MARTIN TAYLOR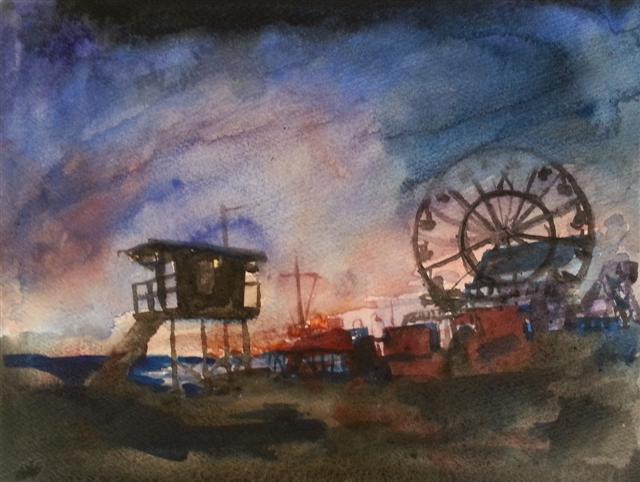 Michele Martin Taylor, Night at Pacific Ocean Park, 9" x 12" Watercolor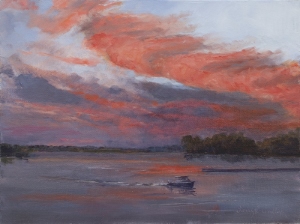 Barry Lindley, Sunset, Kent Island Narrows, 9" x 12" Oil.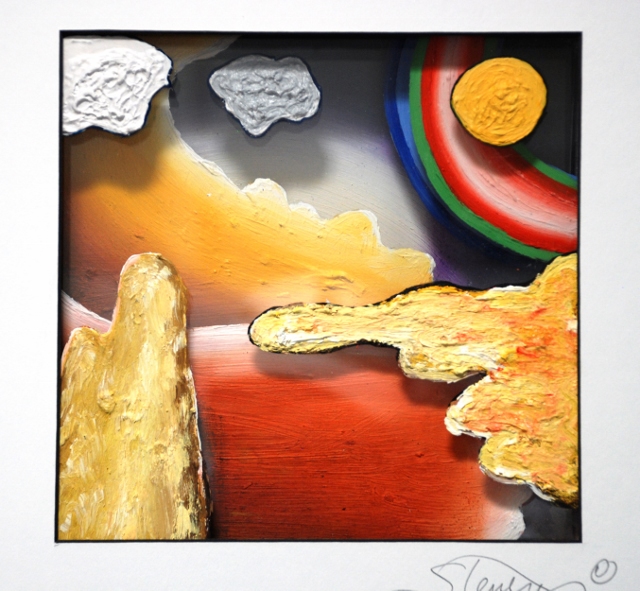 Stevens Jay Carter, Santa Fe, 15" x 15" Mixed Media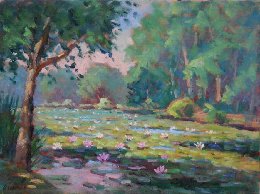 Bill Schmidt, Lily Ponds, 12x16, oil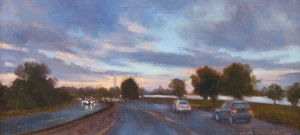 Jean Schwartz, Heading to DC, 6" x 12" Oil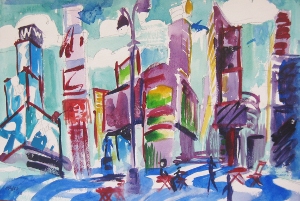 David Baise, Times Square A, 15" x 22" Watercolor
For more images of David Baise paintings, click here.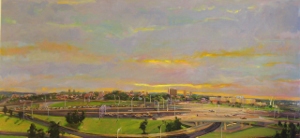 Michael Francis, 395 Sunset, 34" x 71" Oil
Michael Francis, South View, 24" x 30" Oil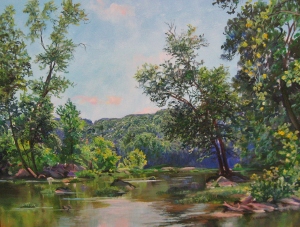 Andrei Kushnir, Deep Summer, 18" x 24" Oil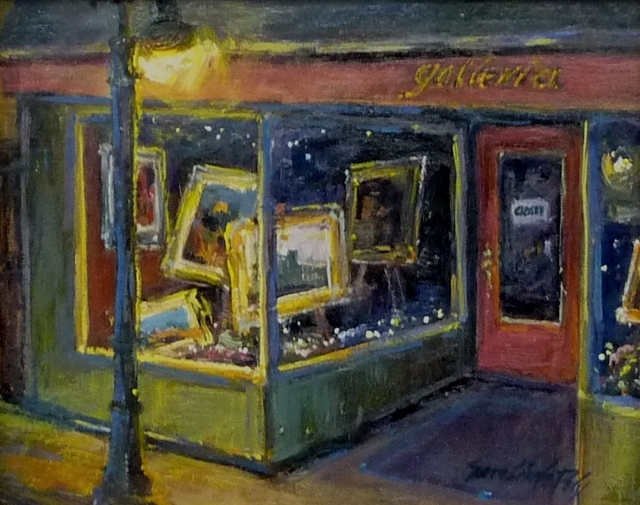 Sara Linda Poly, Night Galeria, 10" x 10" Oil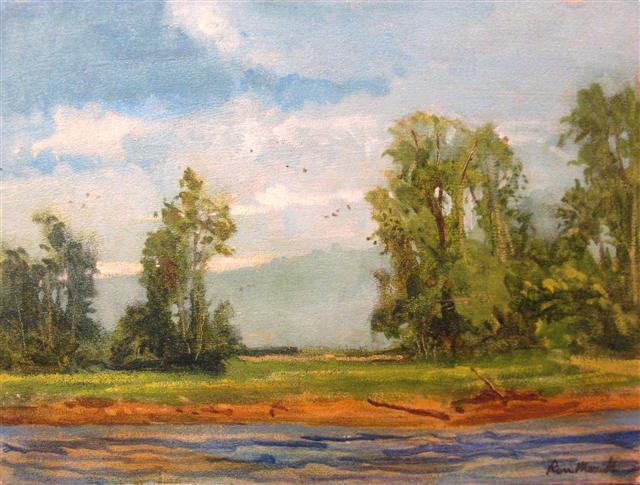 Ross Merrill Golden, 12" x 16" Oil

The above images are a sample of the Works of Art featured at American Painting Fine Art. Many larger works by the artists are also available. We invite your inquiries.

More Paintings by
Gallery Artists


David Baise, Untitled (Purple Background), 22"x28" Acrylic on Canvas
Michele Martin Taylor, Spring with Happy Dogs, 24" x 18" Oil
Michael Francis, View From Key Bridge, 32x52 oil on canvas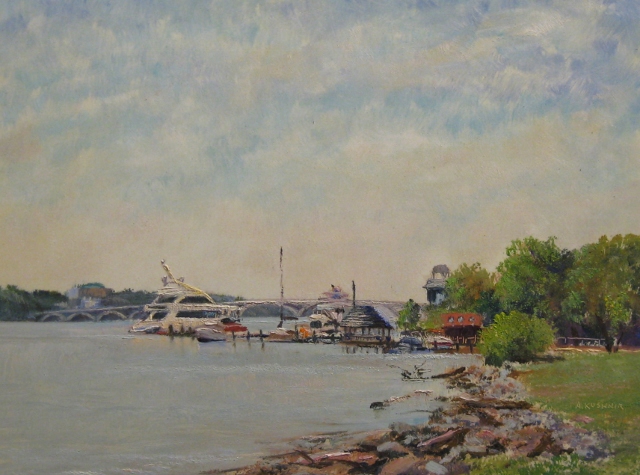 Andrei Kushnir, Alexandria, VA Shoreline, 9x12, Oil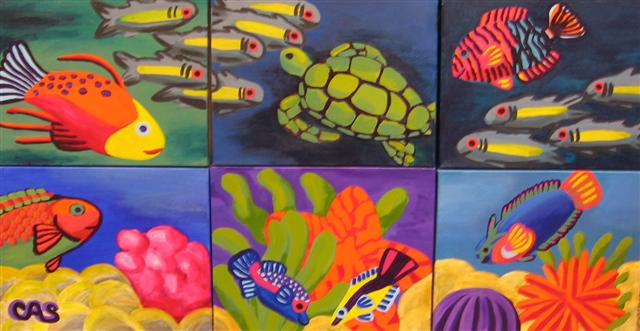 Carol Spils, Tropical Fish Fantasy, 22" x 42" Acrylic
Michele Martin Taylor, In the Little Garden, 6" x 8" Watercolor
The above are a few of the current works in the exhibition of paintings in the gallery. All works are original one-of-a-kind compositions.
Exceptional original art will enhance your life every day and provide years of enjoyment to you and your family. It provides enduring value, and requires no maintenance. 100 years from now, these works will still be understood and appreciated.
AMERICAN PAINTING FINE ART is located in the beautiful Palisades neighborhood on MacArthur Blvd., NW, in the Nation's Capitol. Many great restaurants and other fine shops nearby. Plentiful street parking.



POTOMAC RIVER SCHOOL

American Painting Fine Art is the exclusive agent for Potomac River School paintings.

We are pleased to announce that our new book, Potomac River School, Lyrical Modern American Landscape Paintings, is now available at American Painting Fine Art, as well as through Blurb, Amazon.com, BarnesandNoble.com., and museum shops in the Washington, DC area.

This 88 page catalogue of our comprehensive exhibit at the Sandy Spring Museum, Sandy Spring, MD, contains an essay about the Potomac River School artists by Michele Martin Taylor, curator pro tem, and over 170 illustrations of paintings by the artists.
For a Preview of the Book on Blurb's website, click below:
.
v
Selecting Fine Art for your personal or business space is a complicated and subtle process. We combine years of special knowledge, not only about art, but about the kinds of art that are most likely to stay the distance. We sell art that not only has sound qualitative values, but that enriches life day in and day out, the kind of art that, like fine antiques and architecture, only grows more deeply appreciated over time.


We, as practicing artists, have many years of study and understanding of the qualities of timeless painting, and you can be confident in our taste and expertise.


The works shown here are just a few samples of available art. We will also accept commissions.
We always have an excellent and ever-changing display by artists Andrei Kushnir, Michele Martin Taylor, Barbara Nuss, Michael Francis, Carol Spils, David Baise, Stevens Jay Carter, the estate of Ross Merrill, Bill Schmidt, Sara Linda Poly, Jean Schwartz and Barry Lindley.
For a helpful and interesting website that can assist you in thinking through home design issues, we recommend: