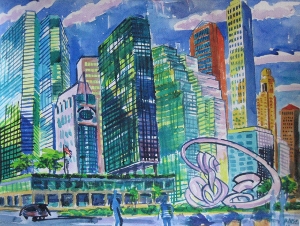 Park Avenue, 22" x 30" Watercolor
East Village New York Artist David Baise is unique in his approach
to capturing the glorious reality of the Big Apple.
He uses his bicycle to find views most artists (and others) miss:
he finds the scene, stops, puts his portfolio onto his bike,
and paints without a tripod or stand.
David says: "NYC light changes, shadows shift,
seasons speed by, styles come and go."
David distills the New York experience
in his authentic and exciting watercolors.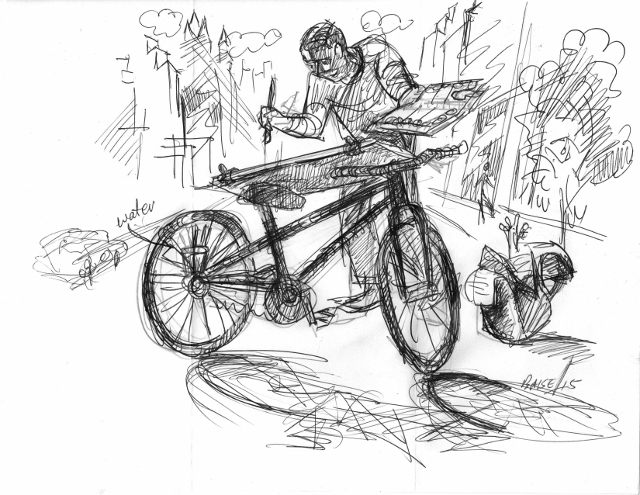 Self Portrait with Painting Set-up and Bicycle.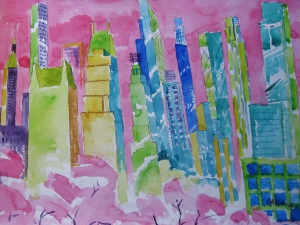 Pink Sky, 22" x 30" Watercolor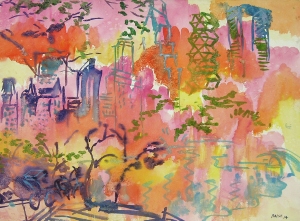 Autumn in Central Park, 22" x 30" Watercolor SOLD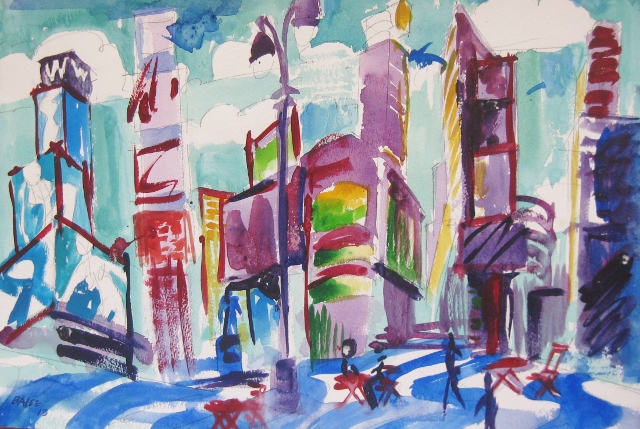 Times Square A, 15" x 22" Watercolor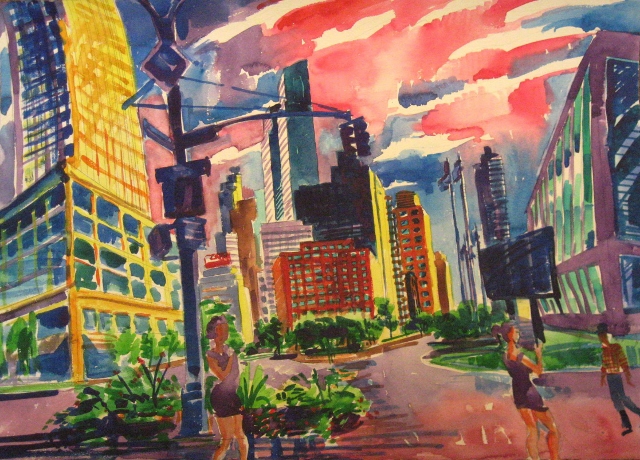 Lincoln Center, Broadway and 68th Street, 22" x 30" Watercolor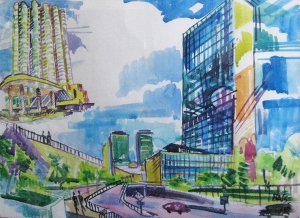 United Nations, 22" x 30" Watercolor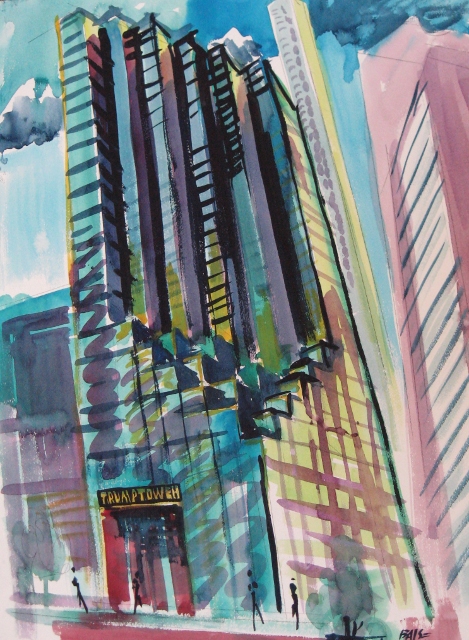 Trump Tower, 30" x 22" Watercolor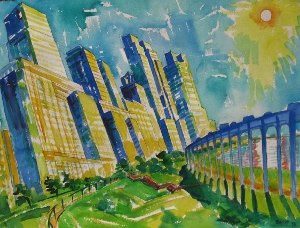 Sunny Day, 18" x 24" Watercolor
American Painting Fine Art
is an Artist Approved Agent
for the
Original New York City Watercolors
of Artist David Baise.
Please Contact Us for More Images and Information.
AMERICAN PAINTING FINE ART
5125 MacArthur Blvd., NW, Suite 17
Washington, DC 20016
classicamericanpainting.com
202-244-3244
e-mail: americanpaintingdc@Verizon.net